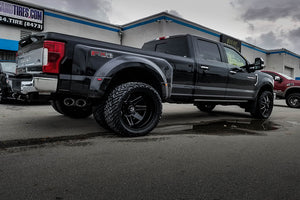 Services Offered
Lifts & Leveling Kits
Lifts, Leveling Kits & a whole lot more. Whether you are looking for Under Glow Lighting, Custom Wraps, Running Boards or any other modification for your truck DUBSandTIRES of Pembroke Pines is your one stop shop for all your truck needs call us today 954-925-1995.
Coilovers & Springs
Looking to lower your car with Lowering Springs or Coilovers, Miami Dade, Pembroke Pines and all of Broward County we are your one stop shop for lights, tints, suspension alignments and so much more call us today 954-925-1995.
DUBSANDTIRES RIMS TIRES & MORE PEMBROKE PINES
We are your one stop shop for Miami, Pembroke Pines, Ft. Lauderdale & All of Broward County. Visit us today for Vehicle Wraps, Brakes, Rotors, Lowering Springs, Lift Kits, Suspension Lifts, Tints, Under Glow Lighting, Step Rails, PPF Wraps & So Much More. We have wheels in stock and in our vicinity to service your vehicle fast. Our friendly and knowledgeable staff will help you to navigate through numerous options to choose the best selections of rims, tires and accessories for wheels & tires. With fair and honest pricing we are the best wheel & tire shop in South Florida call us today 954-925-1995.